Company Profile
Company Name

冨士端子工業株式会社
FUJI TERMINAL INDUSTRY CO., LTD.
Address

3-1-44 NISHIHONMACHI, NISHI-KU, OSAKA, 550-0005, JAPAN
Founded

1936
Established

1958
President

TATSUYA HONGO
Capital

JPY 97,500,000
Executive team

President

TATSUYA HONGO

Director

TOSHIMASA YAMADA

Director

KYOUKO URAHAMA

Auditor

MASANORI YAMAGUCHI

Executive Sales Manager

MAN HONGO

Executive Technical Manager

MASATAKA TANAKA

Executive Factory Manager

MASATAKA TANAKA

Executive

SHINJI FURUTA

Executive Administration Manager

TOMOHIRO SHINNO
Employees

120
Major Banks

MUFG Bank, Ltd.
Resona Bank, Ltd.
The Senshu Ikeda Bank, Ltd.

Mizuho Bank, Ltd.

The Shoko Chukin Bank, Ltd.
The Bank of Nagoya, Ltd.
Business Outline
At Fuji Terminal Industry Co., Ltd., we manufacture and sell crimp terminals, current fuses, thermal fuses, and related products. We have expanded our business all over the world, building trusting relationships with our customers since 1958. Our products are used where you cannot see them, supporting lives and contributing to society. We were the first in Japan to develop automated machines for the manufacture of glass fuses, and are continuously working on innovative product development. In recent years, we have begun focusing on providing customized products to fit the unique needs of our customers.
We will continuously contribute to the development of our society and the growth of our culture through our products, providing comfort and safety to modern life.
Terminals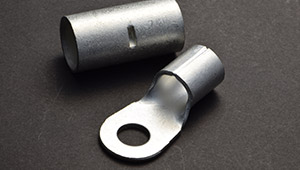 As reflected in our company name, we have produced terminals since our foundation. Unless the power line is cut or the connected device fails, our terminals give a stable and safe electrical connection.
Electric Fuses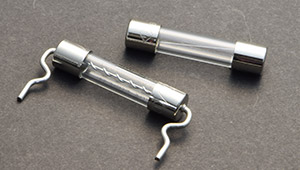 We have over 60 years' experience in manufacturing our fuses, having begun shortly after our company was established. Current fuses protect devices from malfunctioning due to overcurrent and prevent fires caused by short circuits, thus preserving everyone's safety in our daily lives.
Thermal Fuses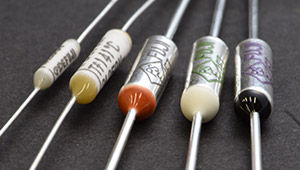 Thermal fuses are thermosensitive and cut off the electric current to prevent excesses of temperature when instruments, parts and machinery, etc., heat up above the set limit for any reason.
Global Network
Domestic Affiliated Compnaies
Okayama FT Co., Ltd.

1193-1, Miyahara, Mimasaka-Shi, Okayama, Japan, 709-4212
Tel: 0868-76-0785
Osaka FT Co., Ltd.

3-1-44, Nishi Honmachi, Nishi-ku Osaka City, Osaka, Japan, 550-0005
Tel: 06-4391-2800
Overseas Affiliated Compnaies
QINGDAO FUJI TERMINAL COMPANY LIMITED

12 Gaorong Rd. Laoshan District
Qingdao, Shandong, 266101, China
Tel: +86-532-5880-3079
FUJI TERMINAL CHINA INC

Building D, No.11 Qingdao East Rd.,
Taicang, Jiangsu, 215400 China
Tel: +86-512-5356-3000 Fax: +86-512-5356-5000
http://www.fujiterminal.com
FUJI TERMINAL(HK) COMPANY LIMITED

Unit5, 7/F., Leader Industrial Centre, 57-59
Au Pui Wan Street, Fotan, Shatin, N.T., Hong Kong
Tel: +852-2755-1363   Fax: +852-2755-5573
FUJI TERMINAL TAIWAN INC.

5F., No.216, Zhongshan Rd., Zhongli Dist.,
Taoyuan City 32044, Taiwan (R.O.C.)
Tel: +886-3-280-6801  Fax: +886-3-280-6802
FUJI-SHANHONG POWER
SOLUTIONS PTE.LTD.

169 Kaki Bukit Avenue 1, #03-00,
Shun Li Industrial Park, Singapore 416019
Tel: +65-6744-9558  Fax: +65-6744-0709
FUJI TERMINAL EUROPE

Lichtenauerlaan 102-120
3062 ME Rotterdam The Netherlands
Tel: +31-10-204-5522  Fax: +31-10-204-5555
VICTORY POLICY SHANGHAI
INTERNATIONAL TRADING Co., Ltd.

Rm537, No.207, Urumchi North Road, Shanghai, China
Tel: +86-21-6248-9022 Fax: +86-21-6248-6909
Authorized Standards
JQA

JQ0508161 (JIS C 2805)
c-UL Listing

NoE 56041 (Terminal)
NoE 64347 JDYX7 (Electric Fuse)
NoE 64347 JDYX8 (Electric Fuse)
NoE 20140610 (Thermal Fuse)
NoE 20140812 (Thermal Fuse)
UL Listing

NoE 56041 (Terminal)
NoE 64347 (Electric Fuse)
BSI Listing

No. KM 06782 (Electric Fuse)
CSA Listing

No. LR 83107 (Terminal)
SEMKO Listing

No. 1402747 (Electric Fuse)
No. 1403399 (Electric Fuse)
No. 1405491 (Electric Fuse)
No. 1608638 (Electric Fuse)
No. 1720263 (Electric Fuse)
VDE Listing

No. 40003039 (Electric Fuse)
No. 40012080 (Electric Fuse)
No. 40012403 (Thermal Fuse)
No. 40016623 (Thermal Fuse)
No. 40006313 (Thermal Fuse)
CCC Listing

2004010207109440 (Electric Fuse)
2006010207176327 (Electric Fuse)
2004010207109447 (Electric Fuse)
2006010207176329 (Electric Fuse)
2007010207236823 (Electric Fuse)
2012010207562840 (Electric Fuse)
2013010205627859 (Thermal Fuse)
2013010205627856 (Thermal Fuse)
2013010205627851 (Thermal Fuse)
2004010205115819 (Thermal Fuse)
2004010205115817 (Thermal Fuse)
2004010205115820 (Thermal Fuse)
2004010207109444 (Thermal Fuse)
CQC

–
ISO9001

ISO9001-2008 FM45002
ISO14001

ISO14001-2004 EMS545004